When it comes to having hardwood floors installed, resurfaced or restored, you want the most experienced and meticulous craftsman doing the work. With that, B Pacific Hardwood Floors is your obvious choice for any new flooring or restoration project.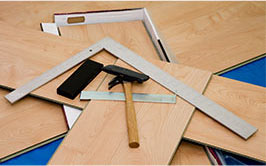 Any construction or renovation project comes down to a few things: experience, planning, and attention to detail. The right combination ensures the job comes out spectacularly. Our team uses the right mix, assuring the project comes out the way it should and the way you want.
As the only company trusted to do work in the state senate building and historic opera house, B Pacific Hardwood Floors will certainly do a fantastic job for you. Your floors will look outstanding and your home will look fresh and inviting, without a doubt.
RAW WOOD PLANKS
FLOATING FLOORS
TRIM & FINISHING
BORDERS & MEDALLIONS
SOLID REFINISHED PLANKS
ENGINEERED PLANKS